How to use the browser-based video recorder in Canvas

01 - First, in My Media click on the Add New button and select Express Capture.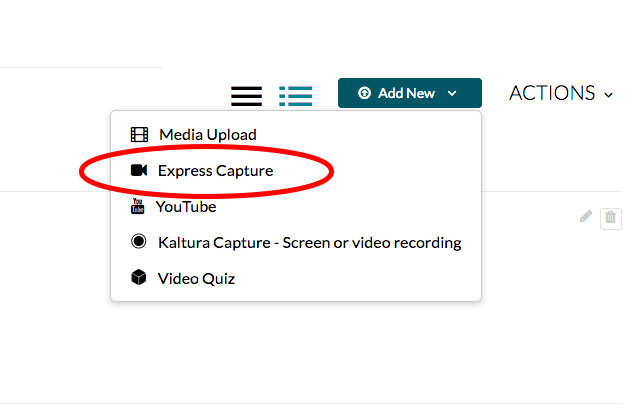 02 - This brings up the Webcam Recorder interface.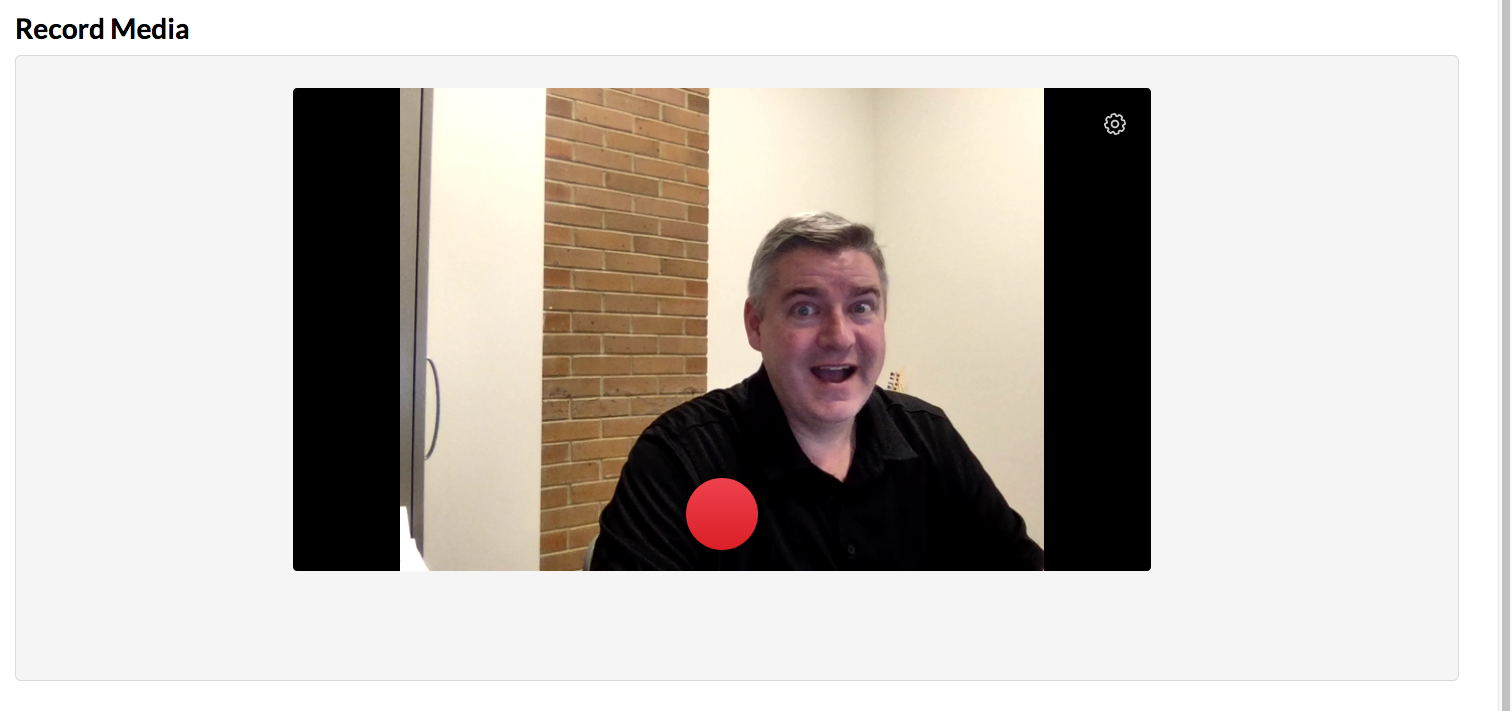 03 - Click on the red button and you will get a 3 second countdown and then it records. After you press the stop button, here's what you get.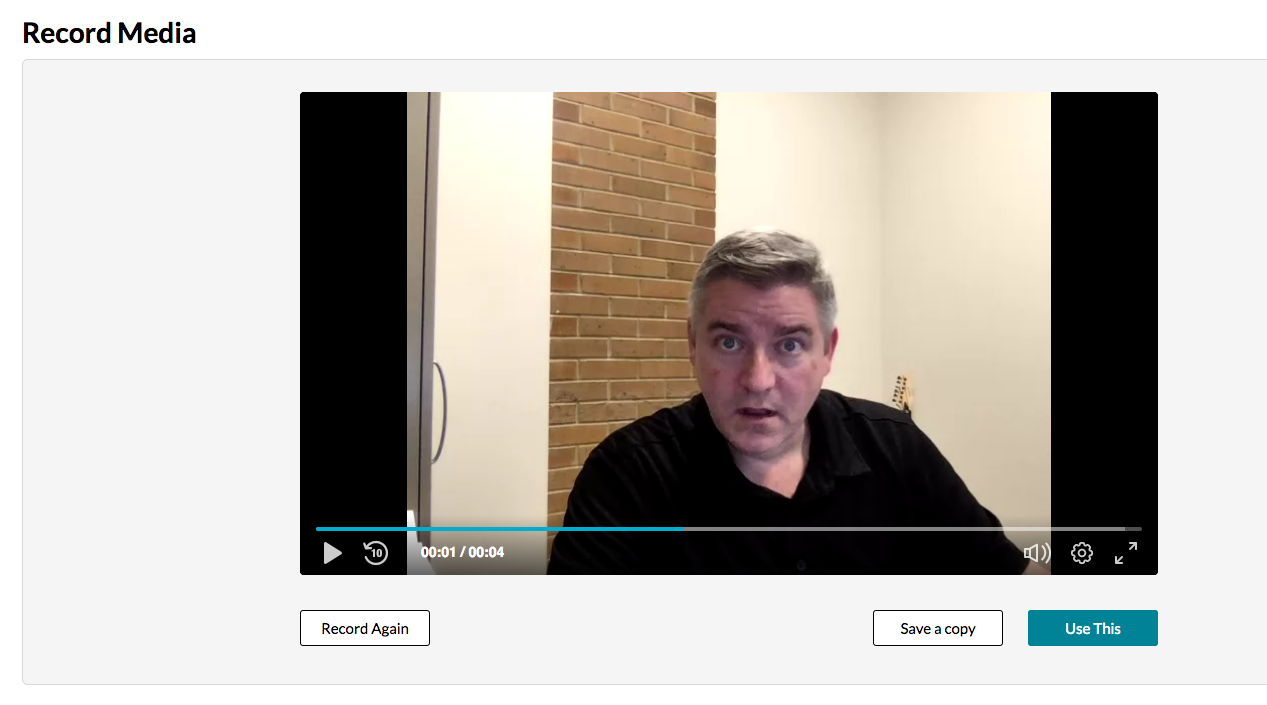 04 - You can record again, download a copy of what you recorded, or use the one that you just recorded. Clicking on Use This uploads the video to My Media.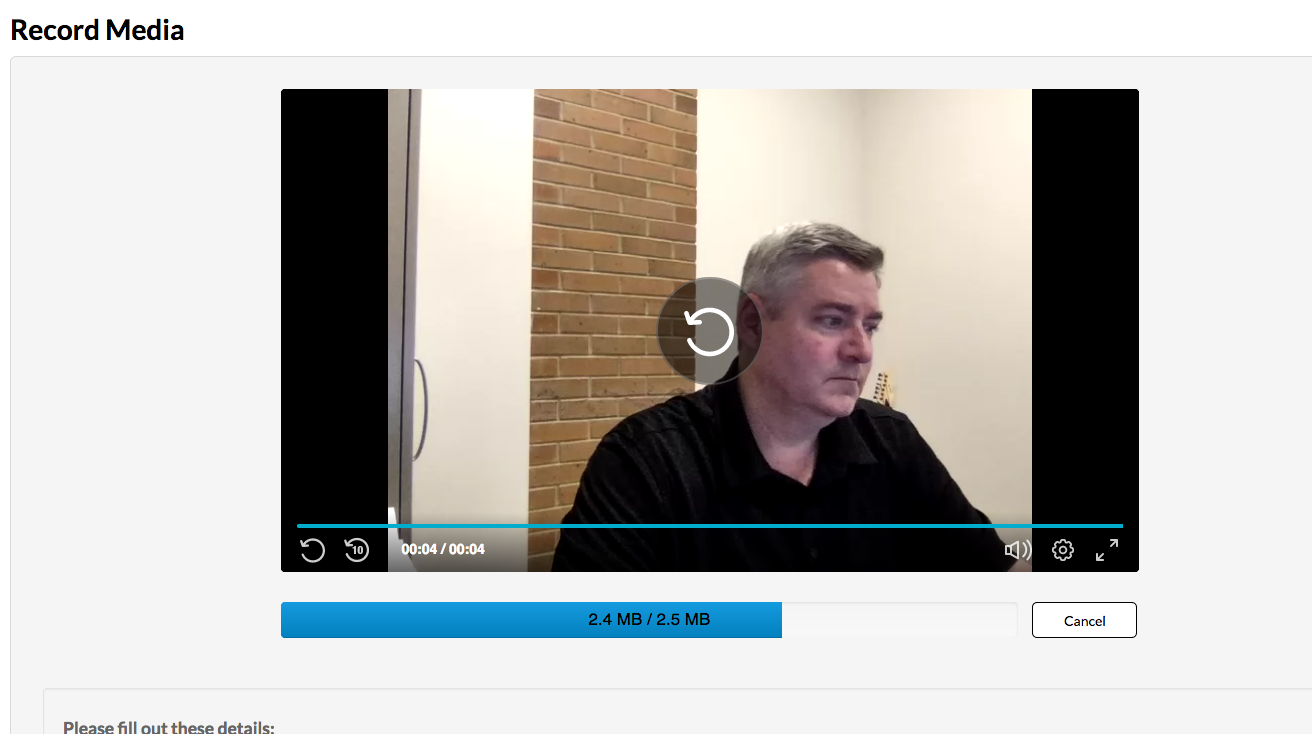 05 - If you scroll down on that page, you get the usual video tools where you can name it, give a description, and publish or keep it private.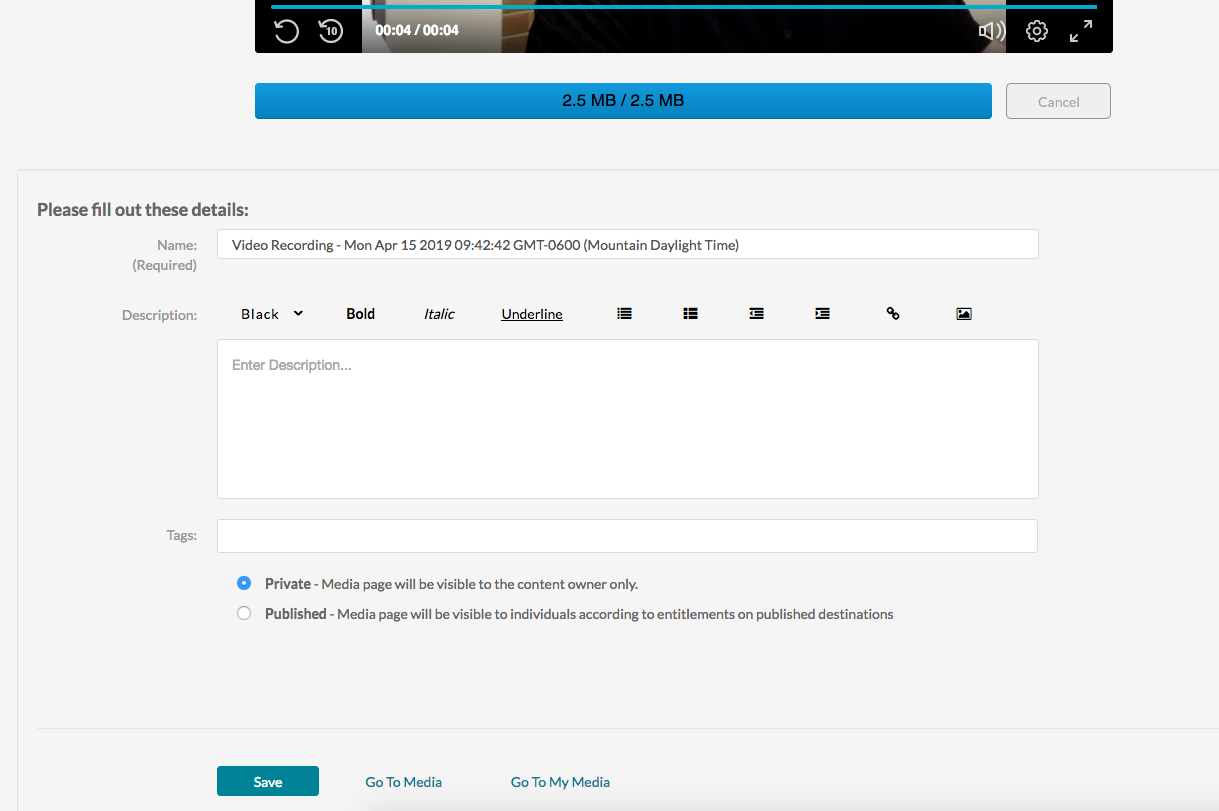 06 - The video will then show up in your My Media (it might take a few minutes to process).


REV EZ 08/19/21